2013 Summer League rosters, Orlando Summer Pro League – Indiana
July 8th, 2013
Rasual Butler
Butler returned to the D-League last season in an attempt to springboard himself back into the NBA. He played well, averaging 17.8 points and 5.1 rebounds for the Tulsa 66ers. However, aged 34, the once good athleticism has largely gone, save for flashes. Butler would like to cash in on a reputation as a three-and-D guy, but the reality of his situation is that he's average at both, and only ever was. He has been a sub-par NBA player for years – this isn't meant pejoratively, although it's appreciated that it's hard to take it any other way – and he's not going to reverse that now.
Chris Daniels
Years of summer leaguing it up finally paid off for Daniels with a training camp contract with the Lakers last season. He consistently remains on the cusp of the NBA because he's legitimately good, a jumpshooter with range and legit size who can also block shots and rebound when he puts his mind to it. But this latter thing is also what has kept him on that side of the fence – Daniels doesn't always try that hard, be it on individual possessions, entire games, or in his overall conditioning. Even when he does, the reputation now precedes him. Nevertheless, Daniels routinely produces at this level, and he will likely do so again.
Micah Downs
In his first D-League season, Downs got out to a blistering start, the closest thing to a prime Andrei Kirilenko that the Maine Red Claws have ever seen. He tapered off over the final two months but still finished with season averages of 16.0 points, 5.8 rebounds, 2.4 assists and 1.5 steals per game. Downs has always had tools but has never had a great run of actually putting them together. This year, admittedly while free-roaming a bit in a D-League style that allows for that, he made a leap.
Jonny Flynn
Flynn's career has been on a scarily big downslide, and he fell out of the NBA as soon as his rookie contract ended. He spent last year in Australia, where he was an All-Star and averaged 17.4 points and 5.9 assists per game, but you'd expect that. Regrettably, you'd also somewhat expect the 4.1 turnovers. Flynn was never entirely under control, but his hip problem has robbed him of the explosion, and it's not just stopped him improving – it's also made him noticeably worse. Flynn needs to recover and reinvent himself, and, whichever it is, he needs to prove it against better quality opposition than the NBL.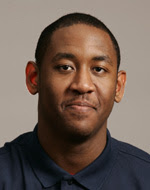 Austin Freeman
Freeman played in Israel last year, first with Hapoel Eilat (12.6ppg) and later with Maccabi Ashdod (15.1ppg). The usual concerns about his NBA prospects exist – without great size or athleticism, or even all that great of a three point shot (his 44% junior year three point shooting is a clear outlier in light of the 36%, 27% and 32% he's posted since), Freeman's heady all-around game is rendered insufficient against NBA defense. Probably.
Steven Gray
Gray spent last year with Roanne in France, functioning almost exclusively as a shooter with occasional playmaking responsibilities. He averaged 9.2 points and 1.9 assists per game, taking a three every five minutes, and making 46% of them. Offensively, he attempted little else – he only shot two free throws in January, February and March combined. Defensively, he does enough, despite fairly average size and athleticism. It's perhaps possible that Gray's offensive efficiency could get him into the NBA in a shooter's role, but it's surely much more possible that he can upgrade to bigger, richer European gigs.
Ben Hansbrough
Hansbrough received an unguaranteed training camp contract from the Pacers likely because his brother was there. He then stuck around for the entire season. Another one will be difficult – Hansbrough is a skilled and smart player, but he's an unathletic 6'3 who is not a full time half court point guard, and who struggled to score in his one NBA season due to his lack of athleticism and the extra three feet of range required. If he adds the range, maybe he makes it back as a shooter and occasional ball handler, but it's a long shot.
Justin Harper
Despite a guaranteed contract, Harper was waived by the Magic last offseason to incorporate all the piece of the Dwight Howard deal. He then went to the D-League and underperformed, averaging only 11.7 points and 6.5 rebounds in 27 minutes per game. With the rest of his game solid but unremarkable, Harper only makes it back to the NBA if he can live up to his stretch four billing, but he won't do that shooting 42% from the field and 32% from three.
Solomon Hill
Hill was a surprise first round pick, but not a bad one. Give Damien Wilkins a spin move and you're in the right area. (And early career Damien Wilkins was pretty good.) Hill never dominates games – he can't dominate games. But he compliments those that does. He gets a few of his own in transition, off the dribble and with a much improved jumper, he boards, he defends well enough, and he's a solid passer. He's the little things guy that you don't necessarily want your team to "settle" for in the late first round, but whom you'll soon come to understand why they did. I further don't believe concerns about his ability to play small forward at the next level are legitimate. Hill will be fine – he's too smart and skilled not to be.
Ron Howard
Now 30 years old, Howard is still trying. He just completed his sixth season with the Fort Wayne Mad Ants – six years of D-League paychecks and bus rides is some level of commitment to the cause. This was also arguably Howard's career best season, averaging 19.3 points, 4.5 assists and 4.0 rebounds per game. He's a combo guard who isn't clearly either, a perimeter player without a three point shot or a niche, but he's also just good.
Orlando Johnson
Johnson is simply a gifted scorer. Hesitations, spin moves, jumpshots, dribble drives, contested shots, finishing at the rim…he does it all with instinct, skill and effort. And while he takes a few too many at times, he can score both with and without the ball. It's a rare skill and he should stick for some years.
Julian Mavunga
Mavunga was a late addition to the Pacers's summer league roster last year, and his 6 points and 6 rebounds per game in four contests was seemingly enough to get him a repeat gig. He averaged 16.4 points, 9.0 rebounds and 3.4 assists per game as the senior lynchpin for Miami Ohio in 2012, and, after declining a training camp contract from Indiana, spent the season in Italy with Angellico Biella. With them, Mavunga started well but faded late, ultimately averaging 7.3 points and 4.4 rebounds in 23 minutes per game. He is trying to transition his game from undersized power forward to combo forward with range, yet the ball handling and jumpshot need a lot more work. And he shouldn't ever forget the effectiveness of just getting the ball at the rim and clattering into people.
Miles Plumlee
On assignment in the D-League last year, Plumlee averaged an inefficient 11.2 points (45% FG, 50% FT, 10.9 fgapg), alongside 10.2 points and 1.9 blocks in 30.5 minutes per game. This rather confirms what we know – Plumlee's height, strength, athleticism and very good rebounding rate translate, and the continued upwards trend in his rim protection is heartening. But every single facet of the offense needs a lot of work.
Travis Releford
Releford is best as a transition scorer and defender. He leaks out at any opportunity and is an athletic, capable finisher, and on defense, he demonstrates a high energy level, which combines well with the same physical tools to form an occasionally disruptive presence on that end. In the half court offense, he offers scant more than decent ball movement and improved if spotty open jumpshooting. Yet there is still a role for these things. Further improvements in the jump shot might see him make it as a three-and-D wing.
Donald Sloan
Sloan has signed a two-year minimum salary contract with the Pacers already. (You're allowed to sign both minimum salary and rookie scale deals during the moratorium – Solomon Hill has also already signed.) He spent much of last year in the NBA, mostly with Cleveland, for whom he had a reasonable role up until the contract guarantee date. Sloan's problem is his niche – he's very solid, skilled, tough and smart, and, in his pro career to date, has handled the transition from primarily a scorer to primarily a playmaker with aplomb. Without much dynamicism in the process, Sloan commits few mistakes and is a capable third string point guard. But nothing more than that.
Djibril Thiam
Thiam is an odd choice for the roster. He was never a stand-out player in college, averaging 9.6 points, 4.6 rebounds and 1.5 blocks per game as a senior for Wyoming, and his two professional gigs since then have been the disparate places of Qatar and the ABA. Neither is noted for player development. Still, here's some highlights of that Qatar stay, most of which is dunking.
Christian Watford
Home ties notwithstanding, Watford has skills. One of the key cogs to the regeneration of the Hoosiers, Watford was a one time draft prospect whose stock died when he seemingly failed to improve much as an upperclassman. Undersized for a power forward, but not really a small forward in any way other than his jumpshooting, Watford has become (or rathner, failed to become much more than) a jumpshooting specialist. As if to evidence this, he shot 48% from three last season and 39% from two. Watford didn't develop much of a post-up or dribble drive game, still rebounds poorly, and is mediocre defensively. And although the shot is good, the release is a little slower than you'd want from a specialist.
Chris Wright
Wright made the D-League Defensive Team last season, averaging 18.3 points, 9.2 rebounds, 2.0 assists, 1.6 steals and 1.5 blocks per game for the Maine Red Claws. The three point percentage was a healthy 37% but it came on scant few attempts, not enough to demonstrate a successful development of perimeter skills. That, then, is what keeps Wright on the fringe of the NBA. He's a power forward in a small forward's body. If this was determined on skills alone, he'd be in the NBA by now.