2010 KBL Draft Results
July 24th, 2010

The South Korean basketball league (KBL) is an interesting one. Much like the Chinese Basketball Association, it is interesting for three main reasons;
1) It's full of import players that you've heard of,
2) The domestic players' talent level is pretty bad,
3) The import players' talent level is pretty good.
This leads to huge statistics from players that you've heard of. And that can never be bad.
The KBL employs a draft process for its import players that is better described here. Also at that link is the list of 165 players who registered for the KBL's draft pool; it is from that list that the drafted players were chosen. That listed was whittled down from 224 to 165, and it is reproduced below for no real reason.

1 1 Alfred Aboya 85.01.02 UCLA
2 6 Jeff Adrien 86.02.10 Connecticut
3 7 Uka Agbai 81.05.07 Boston College
4 8 Dokun Akingbade 84.06.05 George Washington
5 15 Ramel Allen 79.06.05 Bridgeport
6 19 Serge Angounou 83.09.01 Arizona
7 24 Julius Ashby 82.09.16 Univ. of Colorado

8 30 Kyle Austin 88.10.18 UC Riverside
9 35 Alpha Bangura 80.02.04 St Johns Univ.
10 39 Ousmane Barro 84.12.07 Marquette
11 41 Nashid Beard 83.02.16 Lamar
12 43 Romel Beck 82.05.29 UNLV
13 46 Rashad Bell 82.09.23 Boston
14 48 Rodrigue Benson 84.10.10 Cal State-Berkeley
15 54 Odartey Blankson 82.03.12 UNLV
16 62 Drelke Bouldin 80.07.08 Fresno State NCAA
17 63 Ruben Boumtje 78.05.20 Georgetown
18 68 Torraye Braggs 76.03.15 Xavier
19 69 Micah Brand 80.10.18 Massachusetts
20 70 Craig Bradshaw 83.07.28 Winthrop
21 86 Robert Brown 80.02.17 Buffalo
22 88 Keith Brumbaugh 85.09.29 Hillsbourgh JC
23 89 John Bryant 87.06.13 Santa Clara
24 111 Dennis Carr 81.01.27 Embry-Riddle Aeronautical Univ.
25 117 Marquin Chandler 82.03.11 San jose St.Univ.
26 123 Ivory Clark 85.06.01 Washington St. Univ.
27 124 Ramon Clemente 85.12.11 Wichita St.
28 125 Gyasi Cline-Heard 79.08.16 Penn St
29 129 Donald Cole 81.09.06 Sam Houston St
30 139 Duke Crews 88.01.20 Bowie St.
31 143 Roberts Cummings 81.08.31 UCLA
32 146 Joe Dabbert 81.06.16 Creighton
33 147 Chris Daniels 84.04.19 Texas A&M CC
34 148 Christopher Daniels 82.01.26 Georgia
35 150 Kendall Dartez 80.12.01 Vincennes Univ.
36 152 Bennet Davis 84.03.14 Northeastern Univ.
37 154 Bryan Davis 86.12.31 Texas A&M
38 157 James Davis 85.06.12 Lamar
39 163 Eric Dawson 84.07.07 Midwestern
40 168 Terence Dials 83.07.15 Ohio State Univ.
41 170 Anthony Dill 81.10.27 Texas St
42 173 Nigel Dixon 80.09.06 W.Kentucky
43 174 Jakim Donaldson 83.09.03 Edinboro
44 179 Casiem Drummond 88.02.10 Marist
45 182 Josh Duncan 86.05.12 Xavier
46 188 Gavin Edwards 88.01.15 Connecticut
47 189 J.K (Juan Khalif) Edwards 82.09.06 UNLV
48 192 Laurence Ekperigin 88.02.21 Le Moyne
49 203 Jaremy Evans 87.10.24 Western Kentucky
50 206 Callitus Eziukwu 85.07.03 Grand Valley St.
51 210 Noel Felix 81.10.04 Frensno St.
52 212 Anwar Ferguson 81.10.10 Houston Univ.
53 214 Michael Fey 83.05.29 UCLA
54 219 Jeff Foote 87.07.14 Cornell
55 221 Richard Ford 85.01.03 Washington
56 222 Tremaine Ford 86.12.11 Cal.St.Northridge
57 234 Rashaun Freeman 81.03.15 Massachusetts Univ.

58 236 Will Frisby 81.06.09 Miami
59 243 Otis George 82.05.07 Louisville
60 247 Jeff Gibbs 80.08.04 Otterbein
61 248 Johnnie Gilbert 81.03.08 Oklahoma
62 249 Devonne Giles 83.07.21 Texas Tech
63 256 Kentrell Gransberry 85.08.01 Univ. of South Florida
64 264 Nathan Green 75.07.19 Idaho State Univ.
65 265 Rodney Green 88.06.24 La Salle
66 266 Brian Greene 81.08.30 Colorado St.
67 275 Gary Hamilton 84.08.07 U of Miami
68 291 Dennis Harrison JR 79.05.07 Trennis Jones
69 298 Christopher Hayes 87.02.17 Univ. of Detroit Mercy
70 300 Aaron Haynes 81.04.01 Boise St.
71 301 Michael Haynes 81.03.15 Fordham Univ.
72 315 Herbert Hill 84.10.01 Providence
73 316 Lawrence Hill 87.08.16 Stanford
74 317 Kyle Hines 86.09.02 NC Greenboro
75 318 Robert Hines 84.01.06 St.Francis
76 321 Delonte Holland 82.03.02 De Paul
77 330 Marcus Hubbard 83.12.23 Angelo State Univ.
78 335 Ryan Humphrey 79.06.24 Notre Dame
79 340 Cedric Jackson 84.07.14 Troy St.
80 346 Gordon James 79.12.04 Bridgeport
81 350 Anthony Johnson 79.04.13 Louisiana Lafayett
82 351 Anthony Johnson 88.05.19 Faorfield
83 363 Johnathan Jones 79.01.09 Brat
84 365 Michael Jones 82.05.19 Sterling College
85 370 Jonathan Kale 85.10.18 Providence
86 386 Joe Krabbenhoft 87.03.24 Wisconsin
87 392 Dan Langhi 77.11.28 Vanderbilt
88 394 Reggie Larry 86.10.26 Boise St.
89 400 Terrence Leather 81.01.07 South Florida
90 402 Christopher Lee 85.01.09 Georgetown college
91 404 Gerald Lee 87.11.23 Old Dominion
92 407 Jai Lewis 83.02.13 George Mason
93 413 Nathan Linhart 86.11.14 AKRON
94 415 Donald Little 78.05.10 Cincinnati
95 418 Reo Logan 81.07.25 Adam Prossin
96 424 Kevin Lyde 80.09.13 Temple Univ.
97 425 Amal Maccaskill 73.10.28 Marquette
98 437 Ben McCauley 86.09.06 North Carolina St.
99 442 Glen McGowan 81.03.23 Pepperdine Univ.
100 443 Akida Mclain 86.03.18 Boston
101 444 Alex Mclean 85.10.20 Liberty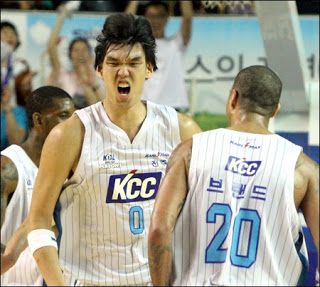 102 447 Antonio Meeking 81.08.24 Louisiana Tech
103 451 Jarred Merrill 81.12.05 Oklahoma Christian
104 452 Scott Merritt 82.01.03 Marquette Univ.
105 458 Charles Minlend 73.05.15 St.John's
106 469 Raymar Morgan 88.08.08 Michigan St.
107 481 Lee Nailon 75.02.22 TCU
108 484 Andrew Naymick 85.02.18 Michigan State Univ.
109 486 Rod Nealy 80.09.06 Houston Baptist Univ.
110 492 Justin Neuhaus 87.04.08 Colorado Christian
111 497 Pierre Niles 87.06.07 Memphis
112 498 Ray Nixon 84.09.10 Winsconsin Univ.
113 505 Dinma Odiakosa 85.12.01 Illinois St.
114 507 Andrew Ogilvy 88.06.17 Vanderbilt
115 513 Arinze Onuaku 87.07.13 Wyracuse
116 519 Kevin Owens 80.06.09 Monmouth Univ.
117 520 Larry Owens 83.01.08 Oral Roberts
118 524 Elijah Palmer 81.02.20 Duquense
119 531 Jeff Parmer 85.04.27 Florida
120 537 James Peters 81.05.24 UNLV
121 539 Marvin Phillips 83.12.28 Claflin
122 547 Shawn Redhage 81.01.21 Arizona St.
123 549 Jared Reiner 82.04.08 Iowa
124 553 Charles Rhodes 85.06.25 Mississippi St
125 556 Darius Rice 82.10.16 Miami
126 567 Michael Roll 87.03.30 UCLA
127 574 Omar Samhan 88.11.03 St. Mary CA
128 578 Marco Sanders 79.08.11 Point Park Univ.
129 584 Ernest Scott 82.08.28 Valdosta State Univ.
130 585 Kahiem Seawrignt 86.12.17 Univ. of Rhode Island
131 586 Sylvester Seay 85.07.29 Fresno St.
132 587 Daryan Selvy 79.01.26 Oklahoma Univ.
133 589 Ansu Sesay 76.01.29
134 595 Joseph Shipp 81.02.25 California
135 597 David Simon 82.08.09 IUPUI-Ft.Wayne
136 598 Anthony Simpson 87.03.21 Kent.St.
137 601 Stephen Sir 85.09.16 N.Arizona
138 607 Jabari Smith 77.02.12 L.S.U

139 618 Sean Sonderleiter 80.12.17 Univ. of Iowa
140 619 Michael Southall 82.03.29 Louisiana LaFayette
141 635 Derek Strinbling 82.11.16 Tennessee Tech
142 642 Chris Taft 85.03.10 Pittsburgh
143 645 Cyrus Tate 85.09.23 Iowa
144 648 Joseph Taylor 85.08.17 Wyoming
145 651 David Teague 83.06.04 Purdue Univ.
146 653 Douglas Thomas 83.09.20 Univ. of Iowa
147 660 Terrance Thomas 80.12.29 Baylor
148 662 Victor Thomas 79.02.19 La Salle
149 665 Deon Thompson 88.09.16 North Carolina
150 666 Garnett Thompson 80.07.17 Providence
151 667 Ronald Thompson 81.05.14 Morehouse College
152 676 Romeo Travis 84.12.10 Akron Univ.
153 681 Larry Turner 82.12.29 Tennessee
154 693 Jeff Varem 83.07.16 Washington St
155 697 Kyle Visser 85.10.19 Wake Forest
156 702 Samaki Walker 76.02.25 Louisville, Kentucky
157 709 Gordon Watt 86.03.20 Houston
158 713 Isaac Wells 85.08.18 Arkansas St.
159 721 Wendell White 84.09.03 UNLV
160 728 Gary Wilkinson 82.10.02 Utah St.
161 735 James Williams 79.06.25 Brown Mackie
162 754 Akeem Wright 84.11.01 Kansas St.
163 755 Ryan Wright 87.01.27 Oklahoma
164 761 Kenny Younger 77.10.21 Houston
165 762 Nick Zachery 79.05.09 UALR
As much as I am tempted to write 165 capsules, I won't.
Chris Daniels
In the time since the post with the initial draft pool was written, more information has come to light as to the particulars of the process. At the time, I wrote this:
[T]here are strict regulations on who is and isn't draft eligible. Even though the 6'8 rule is long since abolished, there remain some strangely Draconian ones. (Or rather, there were in 2009; I can't find a list of the 2010 regulations. I assume they are much the same, though.) This list of regulations includes two rather strange ones:

3. Have not had a contract with teams in Europe Division I (Spain, Germany, Turkey, Italy, Israel, France, Russia, Greece) Club for the most recent consecutive two (2) years

4. Have not had a contract with teams in NBA for the most recent consecutive three (3) years


Rule three seems to no longer be in force, or is at least now slightly modified. For example, in direct contravention of the rule, Antywane Robinson has spent the last two years playing in France, as has David Noel. Nevertheless, the non-NBA rule seems to be in force; none of the ex-NBA players listed here have played a game in it recently (training camp contracts are exempt).
Since that time, Mike Schmidt of DraftExpress has clarified for me that players from France and Germany ARE now eligible to play, hence the emboldenment of the memorandum that had hitherto perplexed I. Furthermore, the rule has been adapted slightly; to quote an entry from the Korean Times that I don't quite understand:
The newly introduced regulation will keep the restrictions on a player with a three-year NBA career, or two years in European leagues, while allowing those from Spain, Turkey, Italy, Israel, Russia, Greece, and China as long as they do not fall in the aforementioned categories.
No matter what the specifics of that are, its meaning is obvious; the KBL is opening itself up to better quality import players.
Additionally, it has been announced that the KBL have reduced the amount of imports a team can have from two to one, in a bid to improve the quality of domestic players. Imports will be entitled to a higher salary, able to earn up to $400,000 for the season on their own, rather having to split $350,000 between them. This, too, is designed to entice in the quality.
The last rule is particularly interesting, since it didn't change the fact that all 10 teams had two draft picks. (More on that later.)
Nevertheless, the draft is now complete, and as per usual, it's full of big men. Five of the twenty players were also drafted last year, and the full list of drafted players follows.
Round 1
1st – Sonic Boom KT – Jasper Johnson
2nd – LG Sakers – Chris Alexander
3rd – Daegu Orions – Glen McGowan
4th – KT&G Kites – David Simon
5th – ET Land Black Slamer – Herbert Hill
6th – SK Knights – Terrence Leather
7th – KCC Egis – Chris Daniels
8th – Dongu Promy – Rod Benson
9th – Samsung Thunder – Noel Felix
10th – Mobis Phoebus – Micah Brand
Round 2
11th – Mobis Phoebus – Laurence Ekperigin
12th – Samsung Thunder – Aaron Haynes
13th – Dongu Promy – Victor Thomas
14th – KCC Egis – Eric Dawson
15th – SK Knights – Michael Haynes
16th – ET Land Black Slamer – Ousmane Barro
17th – KT&G Kites – Gavin Edwards
18th – Daegu Orions – Otis George
19th – LG Sakers – Marcus Hubbard
20th – Sonic Boom KT – Charles Rhodes
Capsules for the drafted score follow.
Micah Brand looks shocked to be there.
– Jasper Johnson is an unathletic and fat 6'7 big man formerly of Southern Mississippi, who transferred to Division 2 Delta State for his senior year. He's offensively skilled from inside and out, shooting quite a large number of threes for a man nearer to 300lbs than 200lbs, yet consistently hitting them at about 40% every season. He can also score on the interior and racks up the assists, albeit alongside turnovers. He returns to Sonic Boom KT, whom he played for last year as well, averaging 19.4 points, 7.0 rebounds, 3.2 assists and 1.8 steals per game.
– Former Iowa State centre Chris Alexander has had a few NBA looks on account of his rebounding prowess and his height, although the latter of those is cheated by his incredibly long neck. Playing for the LG Sakers last year as well, Alexander averaged 14.3 points, 9.9 rebounds and 1.1 blocks per game, shooting 62% from the field and 65% from the foul line. His offense is not up to NBA calibre, which is why he never stuck in the bigs. But this is the KBL. It doesn't need to be even close to that.
– Glen McGowan is a former Pepperdine forward mentioned briefly in this round-up of the 2010 Puerto Rican BSN season. He is a veteran of the D-League who averaged 16.7 points and 7.7 rebounds for the Sioux Falls Skyforce in 2008-09, a big and athletic small forward with an inside-outside-aswellassomewhereinbetween offensive game. Perhaps unusually for a drafted import, he is not a "big man".
– David Simon is a 6'10 centre formerly of IPFW, which stands for Indiana University-Purdue University-Fort Wayne, the most overly protracted name for an academic institution since Makhanlal Chaturvedi Rashtriya Patrakarita Evam Sanchar Vishwavidyalaya. The 27 year old has spent most of his professional career in France, where last year he averaged 13.2ppg, 4.7rpg, 1.1apg and 1.2bpg in only 24mpg. He also shot a decent 74% from the foul line, which you wouldn't have known based on this, the world's least flattering highlight montage.
I suppose something technically needs at least two clips in it to be a montage.
– Ex-Sixers draft pick Herbert Hill is familiar to Korean basketball, having played there last season for the Daegu Orions. He was one of the league's best players, ranking fourth in scoring (19.1ppg), second in blocks (9.5rpg) and second in blocks (2.2bpg). Hill never played in the NBA after being drafted out of Providence; he spent a year on the Sixers inactive list, recovering from a torn meniscus. He then got arrested for DUI just after that season ended, and missed the majority of the following season still recovering from the surgery. The numbers above therefore comprise his first real professional season, and it went pretty well.
– This will be Terrence Leather's fourth consecutive season in the KBL, and he's something of a star over there. In the 2008-09 season, Leather led the league in both scoring (27.4ppg) and rebounding (11.0rpg), shooting 60% from the field. Those numbers tailed away a bit last year, however; playing for KCC Egis, Leather averaged only 12.7 points and 6.5 rebounds per game. Leather is a 6'9 face-up power forward with a good dribble drive game, toughness and a knack for getting to the free throw line, but no real outside jumpshot and a big time turnover problem. Here he is in a fight. He's the black one who started it all for no obvious reason.
The "parental guidance" caption in the corner is the highest of high comedy.
– Chris Daniels, like Glen McGowan, was mentioned in the round-up of the 2010 Puerto Rican BSN season. In fact, apart from that brief three game spell in Puerto Rico, Daniels has spent his entire professional career thus far in Korea. Last year he averaged 21.0 points and 9.1 rebounds for the KT&G Kites, ranking second in scoring and fourth in rebounds. There are two Chris Daniels's in the world of professional basketball, and the other one is perhaps better known, the former Georgia forward who has spent the last four years in Poland. But this Chris Daniels is the bigger one, the 6'10 centre with a jumpshot and one time valid draft candidate. The one with the sleepy eyebrows.
– Rod Benson might just be the most talented player in the history of the KBL. As I have spoken about in a variety fo different places, most recently of which was here, Benson should have had an NBA career by now. But he hasn't, and thus he's taken the decision to leave behind the terrible D-League paychecks and start earning some significant money for his skills. The KBL represents that, and even in spite of its relative anonymity, this isn't necessarily the end of Benson's NBA chances.
– Noel Felix is a former NBA player, who played 12 games with the Seattle Supersonics in 2005/06. In that time, he demonstrated
a) that he was really athletic, and
b) that he didn't have many ball skills outside of what his athleticism afforded him.
Four and a half years on, these things are still true. The now-28 year old Felix is still athletic, which means dunks, alleyoops, rebounds and shotblocks are in order. But he also still can't shoot or dribble. And that means a LOT of turnovers are coming up.
– Micah Brand is a veteran of the KBL, spending the last two years with KCC Egis and averaging 11.8ppg/5.6rpg last season. The former Massachusetts forward then went to the Lebanon, where he averaged 22/11 for Al Moutahed Tripoli. He is 6'11 and athletic, and armed with a decent jumpshot, yet he is unbelievably inconsistent. The only thing consistent about him is his inconsistency.
– Laurence Ekperigin was covered in the Denver Nuggets summer league round-up from earlier this month. He didn't just round up the numbers, either; Ekperigin averaged 8.0 points and 3.4 rebounds in 15 games, including a combined 35 points in a combined 33 minutes over his last two games. He fouled and turned it over far too much, but it's summer league. So did everyone. We even managed to get a picture of him this time.

Looks a bit like Magic Johnson.
– Aaron Haynes is a former Boise State lefty small forward whose professional career thus far reads USBL, Finland, Sweden, United Arab Emirates, Lebanon, Qatar and Korea. He has spent the last two seasons in the latter of those – which is also the highest standard competition of all of them – averaging 12.5ppg and 4.8rpg for Mobis Phoebus last season. In keeping with the style of import Korean teams seem to like, Haynes is very athletic and a slashing type of combo forward, without range on his jumpshot. Apart from the guy who went first overall, all these players are decent to great athletes. It's not a coincidence.
– Victor Thomas is a 6'7 former LaSalle forward who was invited to the Portsmouth Invitational way back in 2001. That was the closest he got to the big time. Since then, his career path has read USBL, ABA, Philippines, CBA (the American one), Korea, Argentina, Brazil and Holland, with parts of at least four seasons spent in Korea before this one. Last year, Thomas averaged 9.6ppg and 3.3rpg for the Seoul Samsung Thunders; in 2003/04 for the LG Sakers, he averaged 23.4ppg and 7.9rpg. That's quite the drop-off.
– Eric Dawson was covered in the San Antonio Spurs summer league roster round-up of a fortnight or so ago. In that event, he averaged 4.6 points and 1.6 rebounds in 12 minutes per game, alongside 1.6 steals, 0.8 blocks and 2.6 fouls per game.
– Michael Haynes (no relation to Aaron) is the closest thing to a guard on this list. He's a 6'7 swing man/small forward out of Fordham who has spent the last couple of years in Germany, who can rebound but can't shoot a foul shot. If you wish to know more about Michael Haynes, his agent (who apparently also owns a musical jingle company) has put up two Polish league games of Haynes's on Youtube, starting here;
Also featured in the clip; Toree Morris. So that's nice.
– Ousmane Barro is a former Marquette backup big man who graduated in 2008, and who has spent his two years hence in Poland and Hungary. Last year, playing for the catchily named Szolnoki Olajbanyasz alongside former NBA player Darius Rice, Barro averaged 15.6 points, 10.1 rebounds, 1.9 steals and 1.2 blocks per game, shooting 68% from the floor and even hitting 4 three pointers. Barro is cast of that classic Senegalese mode, a big old boy who rebounds and blocks shots, but plays exclusively around the basket and is rather mechanical about it all. Malick Badiane got drafted with much the same sort of skill set….then again, he shouldn't have done.
– UConn centre Gavin Edwards probably should have been drafted, but wasn't, and was mentioned in the recent Phoenix Suns summer league roster round-up thing. In summer league, Edwards averaged only 3.6 points and 2.8 rebounds per game, and did not block a shot.
– Former Louisville big man Otis George did not play at all last year due to injury. Before then, he was playing and starring in Italy's Lega Due, averaging 12.5ppg, 8.1rpg and 2.0spg for Reyer Venezia. Otis George was Rakeem Buckles before Rakeem Buckles was, a mid-range-and-in 6'8 athletic role playing forward who rebounded, played team defense, and didn't bugger it up offensively. George has already signed with the Orions – who I still keep calling the Onions by mistake – and so his return to the professional game looks secured.
– Marcus Hubbard is a D-League veteran, one time Hawk and one time Buck, who is an athletic 6'9 face-up power forward. (Such is the trend in the KBL, it appears.) He has spent most of his professional career in the D-League; last year in 21 games for the Albuquerque Thunderbirds, Hubbard averaged 7.2 points and 5.4 rebounds per game on 37% shooting. Hubbard is athletic, but all he really uses that for is to rebound and get elevation to take a lot of long two point jumpshots.
– Finally, like Otis George, Charles Rhodes also missed last season. He is a strong and athletic 6'8 power forward out of Fordham with a rocking fadeaway jumpshot, and who once earned a training camp contract with the Dallas Mavericks. If healthy, Rhodes should star.
Rod Benson – I think – in an awesome shirt and hat combination.
Despite the aforementioned one import rule, teams are allowed to have a second import on their reserve list; they're just only allowed to play one per night. As a result, these players might all wind up in the KBL next season, even if they barely play in the process. The money is good enough to justify that.
If you're 6'8 and athletic, you might want to consider attending the KBL Draft Pool next summer. They hold it in Las Vegas, so even if it doesn't work out for you, it's a weekend in Vegas. Can't be bad. And if it works out well, you might get money approaching the value of an NBA rookie minimum to play 60 games against grossly athletically inferior opposition.
It beats being an also-ran in the D-League.